Donate to help India's children shine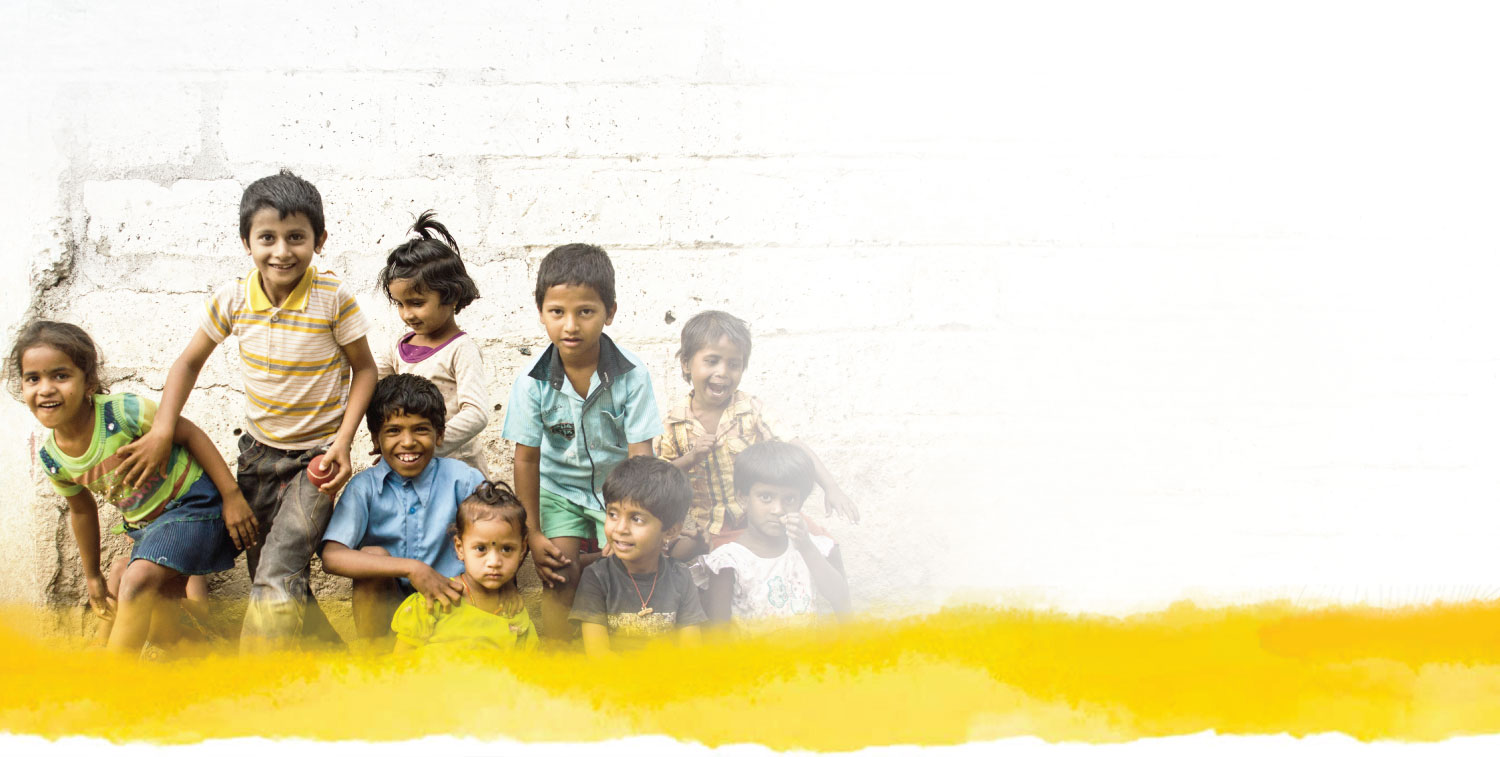 Donate to help India's children shine
Why Donate?
Your contributions help us serve India's most marginalized children and ensure that they are able to go to school, get proper nutrition and healthcare and stay protected from abuse and exploitation.
We cannot do the work that we do without your support and it'll need each and every one of us to come together to ensure happier childhoods for children everywhere!
How will my small contribution make a difference?
Rippan Kapur, our founder, started CRY with just Rs. 50. Today, we're an organization that has impacted millions of children across India. But we could never have done this without YOU.
Every drop in the ocean counts. No matter how small you think your contribution may be, we assure you that it'll make a big difference to children's lives.
What is the advantage of becoming a monthly donor?
When you donate on a monthly basis, not only do you help us create a larger impact on the lives of children but also to plan our work at the grassroots level in a more efficient way. Auto-recurring monthly donations also help us reduce the costs incurred to reach out to you.
As a CRY monthly donor, you will get:
A hassle-free monthly donation sign up process
The assurance that your donation is put to work immediately
An annual tax receipt
The option to change or cancel your donation at any time
Are donations to CRY tax exempt?
Yes – all donations to CRY are 50% exempt from tax under section 80G of the Income Tax Act. Tax exemption is valid only in India.
How will I get a tax exemption certificate for my donation?
We will send across your donation receipt either by email or on your address – this receipt is eligible for tax exemption and can be shared with the Income Tax authorities. If you've changed your email ID or your address, please contact us with the updated details.
Are my online donation transactions secure?
Absolutely. We have stringent security measures in place to ensure that critically sensitive information, such as your personal information and your credit/debit card details, are protected. These measures include:
Encrypting all your personal information before being transmitted over the Internet. This guarantees that your information is inaccessible to any third party.
Using industry standard SSL Encryption Technology for data encryption. We are certified as a VeriSign Secure site. VeriSign is a leading US-based Net Authentication Agency which certifies that a site's transactions are secured by SSL encryption.
Does CRY accept cash donations?
No – we do not accept any cash donations in the interest of transparency and accountability. If you'd like to donate, you can do so through any of the ways listed here.
What are the other ways I can donate?
If you'd like to donate offline, you can do so through any of the following ways:
Cheques/Demand Drafts: You can send these to us either directly or contact us for a pick up.
Telephone: Call us on 022-26814378 and use our secure IVRS (Interactive Voice Response System) to donate using your credit card.
UPI Code: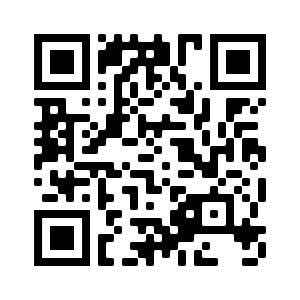 Scan our UPI code from any of the payment apps on your phone to donate. Once you've done so, write to us at donorservice@crymail.org with your transaction number and personal details like name, email ID, mobile number and PAN number so that we can issue your tax exemption certificate.
Reward Points: If you own a credit card by RBL Bank, HDFC Bank or Standard Chartered Bank, you can redeem your reward points to make a donation to CRY. Just visit the redemption section for credit card reward points on your bank's website or reach out to us for more details.
Is CRY an international organisation?
CRY is an Indian non-profit organization that was founded by Rippan Kapur in 1979 to ensure happier childhoods for India's children. We're not an international organization and while we do have a presence in the US and UK, all the funds we raise are used for the benefit of underprivileged children in India.
How does CRY raise its funds?
We raise the funds that we need for our work with the help of kind individuals like you as well as through CSR grants by corporates and institutions.
How does CRY choose the projects it supports?
Our rigorous selection process is based on the values of trust, transparency and accountability. We screen all the applications we receive, make a shortlist basis the robustness of the applicant's current operations and number of years of experience and conduct a field visit to evaluate shortlisted applicants and extensively debate our findings internally. Those applicants who meet all our criteria are recommended for approval by our board of trustees.
How does CRY ensure that its projects use the allocated funds properly?
We ensure that resources are optimally used by our project partners through regular budgeting and reporting systems aided by Account Aid, a firm of chartered accountants specialising in this sector. Our program teams visit each project on a quarterly basis and conduct meetings with the staff, parents, children and the community to assess the project's progress. Every project is subject to an annual evaluation before we grant them the funds for next year.
Does CRY receive government funding?
As an NGO, we do not receive any direct government funding. However, the government has extended certain tax and duty exemptions to us to help us minimise our costs.
Why can't I sponsor individual children?
In order to achieve sustainable impact, we pool all the donations we receive and allocate them to the projects and programs we support instead of select individual children. This helps us ensure that there is no differentiation between the children and that your money is able to create long-term change for all children.
Why doesn't CRY disclose the names of beneficiaries to donors?
We believe that children are entitled to their privacy as well and we take their need for anonymity very seriously. However, while the names of children are withheld, we encourage you to visit our projects so that you can experience the impact your donation is being able to create!
Are CRY employees paid for their work?
Yes, our full-time employees are given regular salaries – we believe that this is important to attract the professional talent we need to manage our activities effectively. However, it is important to note that CRY salaries are very modest in comparison with commercial corporate organisations.
Does CRY partner with third party channels to raise funds?
Yes, we do have external channel partners that help us raise funds through face-to-face marketing and tele-calling. Each such representative has an ID card with the CRY logo and office address and is authorized to collect donations through cheques/demand drafts/digital mediums only – never in cash.
If you'd like to reconfirm the authenticity of someone who has approached you on behalf of CRY, please contact us immediately.
What is CRY's donation refund policy?
CRY takes utmost care to process your donations as per the instructions given by you. Donations once made cannot be refunded by us since they're immediately put to work for children in need.
However in case technical issues that may have occurred at your end while donating online, like a double debit or incorrect amount entered, we will process the refund if you bring the problem to our attention within 30 days of making the donation. Just send us a formal request for a refund, either to our office address or as an email to donorservice@crymail.org, along with proof of deduction of the donation amount, a valid PAN number and a photocopy of your PAN card.
If you've already been issued a donation receipt, please ensure that you return the original receipt to our office address as well, for your donation refund to be processed.
We will respond to refund requests within 7 days, provided all the correct details are shared. Domestic refunds would take 10-12 days and international refunds would take 20-25 days – from the date of receipt of the request.
All donation refunds would only be made in the name of the person who has made the donation.
Please note that if your tax exemption certificate is already issued, we'd be unable to process your refund request unless it is asked for on the grounds of any error made on CRY's part. In that case, we will refund the donation and bear the costs of the same.
How do I make changes or discontinue my monthly mandate?
Please send us an email on writetous@crymail.org for any changes in mandate or to discontinue your mandate.
Making an impact by working together
"The impact that CRY is creating in the lives of underprivileged children has continued to reaffirm my faith in what they're trying to do and achieve. I'm proud of this organization that has moved mountains for India's children!"
Mrs. Perviz Noshir Damania
"I have been donating to CRY since so long! The problem before CRY is Himalayan and my contribution to CRY is like a drop in the ocean. But I am happy that I'm able to do something towards building our nation."
Mr. V.C. Verma
"CRY helps identify children's issues and encourages individuals to partner for the cause. That's what makes their model sustainable. I am sure that CRY will go a long way in mitigating the hurdles faced by underprivileged children."
Mr. Neelakantan Sekar
"My search for trusted Indian NGOs brought me to CRY. What CRY does to ensure every child's right to nutritious food, education, health and protection from exploitation is truly commendable. I'm sure that CRY will continue its good work and that one day, we will see our nation truly upholding children's rights!"
Ms. Veena Thimmaya
"I have great trust that CRY's initiatives will bring about a change in children's lives and this is what makes me donate to them. It has been a great pleasure to be associated with CRY over several years and I hope to continue well into the future in as big a way as possible."
Ms. Kalpana S Raj
"I feel so blessed to be associated with a great NGO like CRY. It has done pioneering work to uplift underprivileged children in the areas of education, malnutrition, health and safety. I am glad to have been a small part of their work."
Mr. Anant Thyagaraj
"CRY, to me, signifies an excellent way to give back to our society and our country. It represents trust and competence in dealing with children's rights. I believe that there are very few organisations in India which match CRY's calibre and that's the reason for my continued association with CRY for over a decade now."
Mr. Sandeep Sahney
"I feel that it's my duty to help unfortunate children who are not getting their basic rights. I feel CRY is doing their best to help these underprivileged children. I'm sure all my donations will bring lasting change for the bright future of these children."
Mr. Prabhakar Marathe
"I admire CRY's innovative idea of reaching out to more underprivileged children by partnering with and empowering local NGOs across India. CRY gives me hope for India's future."
Mr. R Chhapwala
"CRY is so much like the wee defenseless children that they champion. The organization is most at ease when helping underprivileged children, they are happy when they succeed and uncomfortable with the limelight. I contribute to CRY to ensure that this noble work continues!"
Mr. Seby
"CRY inspires our society to listen and respond to the needs of underprivileged children. I'm proud to be a CRY donor and helping them change the world; one child at a time."
Ms. Nilmoni Mitra
"Children are our future, our charge and treasure, They need our protection and care in full measure, To help them grow healthy, aware and educated, And win a place in the world is a privilege and a pleasure"
Mr. Rajul Sogani