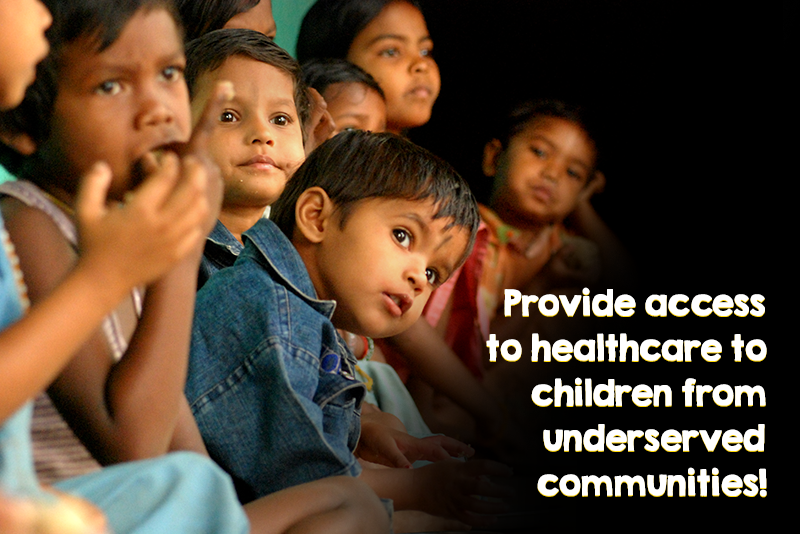 At CRY, we believe every child deserves a happy and healthy environment. Healthy diet is an important factor for a child's physical, mental and cognitive development. From the moment of conception, it is very crucial for a child to intake nourishment timely. This helps prevent children from long-term and irreparable diseases.
With the constant work and effort by the Indian government, the infant mortality rate (IMR), child mortality rate (CMR) and maternal mortality rate (MMR) is decreasing but there is still a long way to go. In collaboration with the government, CRY's health and nutrition programme has been working towards a preventative and responsive strategy into practice.
Here are some of the focus areas the CRY team has been working on
Prenatal & Postnatal Care
Care is given to pregnant and nursing women that helps in the proper development of a child. CRY works with various government institutions to provide high-quality prenatal care to reduce the risk of pregnancy issues. To promote institutional deliveries door-to-door awareness sessions are conducted. The team also works with Anganwadis to provide frequent postnatal check-ups and promote breastfeeding.
Monitoring Growth
It is crucial to monitor a child's growth up until the age of six. CRY spreads awareness about breastfeeding practices, access to healthcare, immunisation regimens to control preventable diseases.
Early Intervention
We at CRY believe that introducing best practices at an early stage is the most effective strategy to change attitude behaviours. CRY conducts awareness sessions and sensitisation for adolescents and involve them in addressing gender based discrimination, child marriage, intra-household nutritional disparity and many such issues.
All children deserve a healthy childhood, but malnutrition in India is responsible for 2 out of every 3 child fatalities under the age of 5. (Source – UNICEF 2019 and ICMR 2019). Millions of children in India lack access to a healthy diet, timely vaccinations, and adequate healthcare. As a result, individuals frequently have chronic illnesses, stunted growth, and in severe circumstances, even death. CRY, a children's nonprofit organisation implores you to donate generously to offer underprivileged children the gift of health.